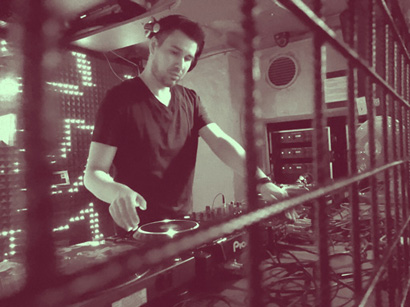 Denis is a Dj & Producer, with origin from Serbia his resident is in Denmark. His interest in music began in the early 90's.
His passion for heavy rock was followed by discovering dance and house music and its following styles which slowly turned into an obsession. He started to spin his first records in 1996. His styles vary from deep to tech house, from techno to minimal. His sets are balanced, with a hint of the unexpected, but always all about making the crowd move.
In 2007 Denis started producing Deep/Tech House on a professional base. At that time a new world of possibilities opened. He got his inspiration from many great artists from the globe, Sébastien Légér, Vlada Asanin, Umek, Nic Fanciulli, Stefano Noferini and many more.
In 2012 he had several Top standings on Main charts, and in the beginning of 2013 he was to find again on Top#100 chart with two of his tracks at the same time, best position so far was position #2.
Denis has been playing at many different parties & clubs in Denmark, in his early age he used to play around his hometown Frederiksvaerk at small parties, it developed him to start playing at Clubs as well. His latest gig was at Culture Box in Copenhagen, one of Copenhagen's most famous underground clubs, where many big names has controlled the decks, Sven Väth, Richie Hawtin, Nic Fanciulli, Marc Houle, Tim Andresen, Dubfire to mention a few. Alongside his playing at Clubs he used to be a resident Dj on several radio stations, both in Denmark, Spain and Portugal.
Denis Filipovic har spillet 2 gange i Monstermix.